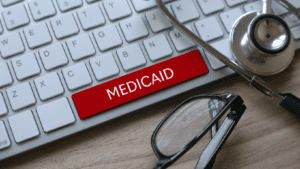 Navigating the complexities of healthcare and elder care can be overwhelming, especially when financial constraints come into play. MassHealth, the Medicaid program in Massachusetts, offers vital assistance to eligible individuals seeking affordable healthcare coverage, particularly for seniors in need of long-term care. In this blog post, we will explore the fundamentals of MassHealth/Medicaid, its benefits, eligibility criteria, and how it can provide essential support for elder care and case management.
What is MassHealth/Medicaid?
MassHealth is Massachusetts' Medicaid program, a joint state and federal initiative designed to provide comprehensive health coverage to low-income individuals and families, including seniors and people with disabilities. It offers a safety net to those who might otherwise be unable to afford healthcare services and long-term care.
Benefits of MassHealth/Medicaid for Elder Care
Nursing Home Care: MassHealth/Medicaid covers nursing home care for eligible seniors who require skilled nursing services and assistance with daily activities. This benefit can significantly ease the financial burden associated with long-term care, which can be quite costly.
Home and Community-Based Services (HCBS): MassHealth/Medicaid offers HCBS waivers that allow eligible seniors to receive necessary care and services in the comfort of their own homes or within community-based settings. These services may include personal care, adult day health programs, home health aides, and more.
Prescription Drug Coverage: MassHealth/Medicaid includes coverage for prescription medications, ensuring that seniors have access to essential drugs without straining their finances.
Hospital and Medical Services: MassHealth/Medicaid covers a wide range of medical services, including doctor visits, hospital stays, diagnostic tests, and preventive care, ensuring that seniors can maintain their health and well-being.
Eligibility Criteria
To qualify for MassHealth/Medicaid, individuals must meet specific financial and non-financial requirements. Eligibility is determined based on factors such as income, assets, age, disability status, and citizenship. It's important to note that the eligibility criteria may vary depending on the specific MassHealth program one applies for.
Income: The applicant's income must be within the specified limits, which can vary based on family size and circumstances. Some income may be exempt, such as Social Security benefits.
Assets: There are asset limits, which include bank accounts, real estate, and other property. However, certain assets, such as the primary residence and personal belongings, are exempt from consideration.
Age and Disability: Seniors aged 65 and older, as well as individuals with disabilities, may qualify for specific MassHealth/Medicaid programs geared towards their unique needs.
Applying for MassHealth/Medicaid
The process of applying for MassHealth/Medicaid can be intricate, and assistance may be needed to ensure accurate and timely submission. Working with the elder care and case management professionals at Senior Resource Center, Inc. can be immensely helpful during the application process. We can guide seniors and their families through the application, help gather necessary documents, and ensure eligibility requirements are met.
MassHealth/Medicaid is a vital lifeline for seniors in Massachusetts who require essential healthcare and long-term care support. Understanding the basics of the program, including its benefits and eligibility criteria, is crucial for those seeking financial assistance for elder care. By working with knowledgeable elder care and case management professionals, seniors and their families can navigate the application process smoothly, ensuring they receive the necessary care and services to maintain a high quality of life during their golden years.
The information provided here is intended as a general overview, and specific circumstances may warrant seeking professional advice tailored to individual needs. For the most accurate and up-to-date information on MassHealth/Medicaid, always refer to the official Massachusetts state resources or consult with us at Senior Resource Center Inc.