This live webinar has concluded. You can view the full presentation here. 
****
As autumn leaves begin to fall, Medicare Open Enrollment is just around the corner, beginning on October 15th. This annual opportunity marks a crucial period for individuals to assess their healthcare needs, make informed decisions, and secure the best possible coverage.
We're thrilled to invite you to our upcoming webinar: Everything You Need To Know About Medicare Open Enrollment on October 17th at 5:30 PM. Our dedicated case manager, Dan Sullivan, will be your expert guide throughout the presentation.
What is Medicare Open Enrollment?
Medicare Open Enrollment is the designated period during which eligible individuals can make changes to their Medicare plans. Whether you're considering switching from Original Medicare to Medicare Advantage, exploring new prescription drug plans, or simply reevaluating your current coverage, this period is designed with your flexibility and choice in mind.
Who Qualifies for Medicare Open Enrollment?
Medicare Open Enrollment is available to anyone already enrolled in Medicare Part A and/or Part B. This includes individuals aged 65 and older, as well as those under 65 with certain disabilities. It's your chance to tailor your coverage according to your evolving healthcare needs.
Meet Our Host: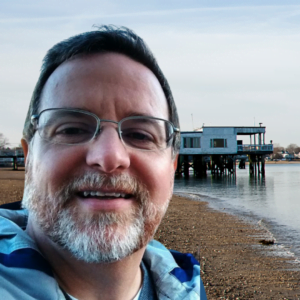 Dan Sullivan – Case Manager @ Senior Resource Center, Inc.
Dan has over twenty-five years of experience in the elder care industry.
Beginning as a volunteer delivering Meals-On-Wheels while working his way through college, Dan has since been involved in numerous aspects of service delivery to the elder population. During his 10 years at South Shore Elder Services, Dan worked as a Case Manager, Congregate Housing Manager, Information Specialist, Protective Service Investigator and finally as Director of the Information, Outreach and Referral Department.
Working in collaboration with the Centers for Medicare and Medicaid (MassHealth) Services, Dan helped coordinate and implement community outreach efforts aimed at educating seniors and professionals regarding the roll out of the Medicare Prescription Drug Policy.
Dan has been a Case Manager at Senior Resource Center, Inc. for more than fourteen years where each day he helps guide families through the complex and confusing healthcare maze educating our clients so they can make informed healthcare and health insurance decisions.