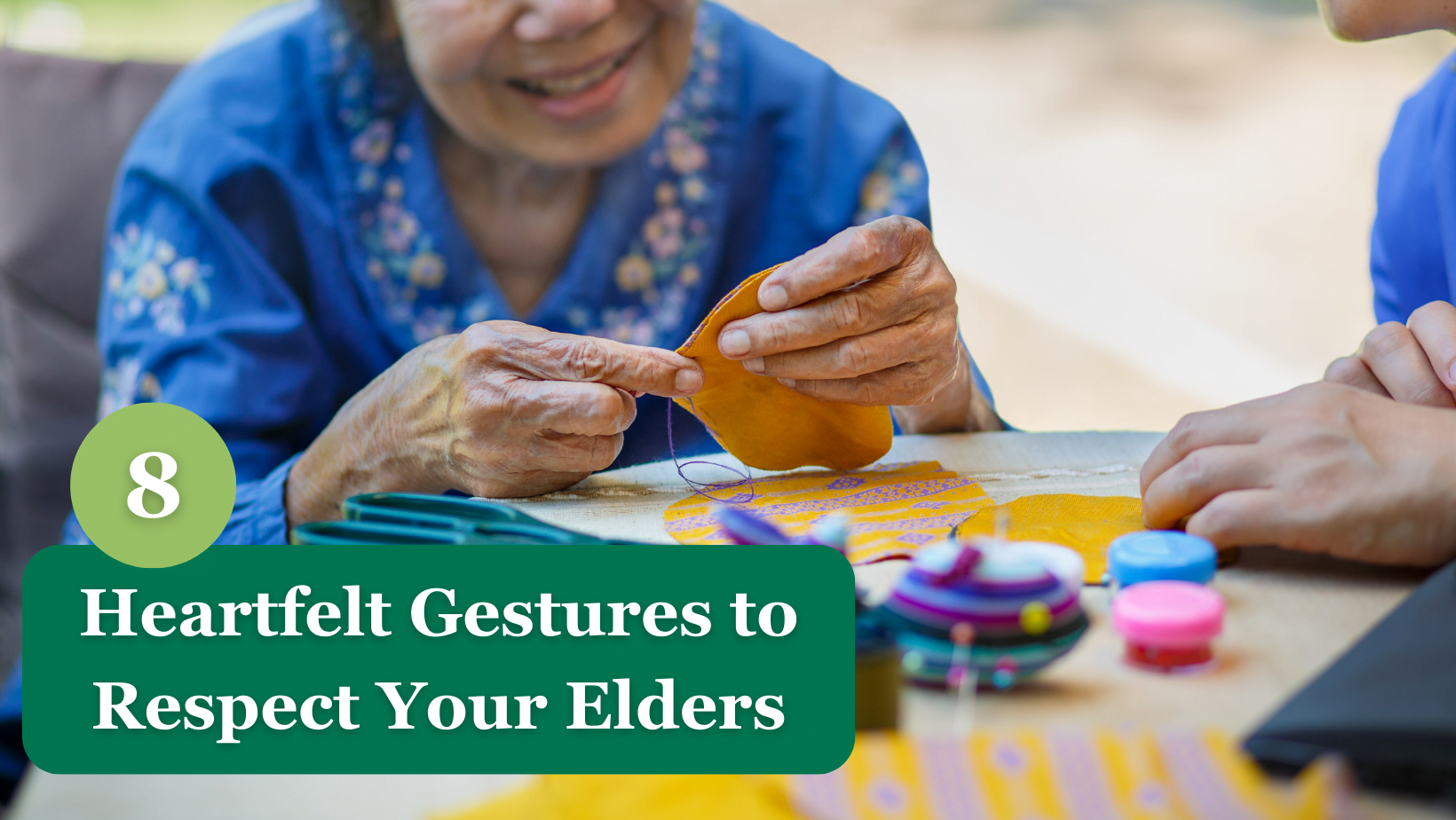 Respecting our elders is not merely a virtue; it's a foundation upon which compassionate societies thrive. In today's fast-paced world, where digital communication often takes precedence, it's crucial to integrate traditional forms of respect, such as calling, visiting, and emailing, into our busy lives. This blog post explores eight heartfelt gestures that go beyond the ordinary, emphasizing the importance of personal connections with our seniors.
1. Call them on the phone:
A simple phone call can brighten anyones day. Regular calls, filled with genuine conversations and active listening, bridge distances and create a sense of closeness. Hearing a familiar voice can provide immense comfort and reassurance, reminding them that they are cherished.
2. Visit visit visit:
In the age of digital communication, there's unparalleled value in a face-to-face visit. Spending quality time with our elders strengthens family bonds. Engage in meaningful conversations, share laughter, and create lasting memories. Your presence speaks volumes, reflecting genuine love and respect.
3. Send an email or text with photos
While emailing and texting are a modern mode of communication, they can carry profound emotions. Sending heartfelt emails, expressing gratitude, sharing updates, and reminiscing about cherished moments, conveys thoughtfulness. Written words and photos can be treasured, serving as a testament to your respect and affection. You could always be "old-fashioned" and send a letter. 
4. Offer your assistance:
Acts of service, such as helping with household chores, grocery shopping, or accompanying them to appointments, demonstrate genuine care. These actions showcase your respect by easing their burdens and ensuring their well-being, fostering a sense of security and appreciation.
5. Don't forget to celebrate milestones
Marking important milestones, be it birthdays, anniversaries, or achievements, demonstrates your recognition and respect for their life journey. Plan surprises, organize family gatherings, or create personalized gifts to celebrate their contributions and show them how deeply they are valued.
6. Encourage Involvement:
Encourage elders to participate in activities they enjoy, whether it's community events, hobby clubs, or volunteering opportunities. Facilitating their involvement showcases your respect for their interests and allows them to continue contributing to society, fostering a sense of purpose.
7. Respect Their Independence:
Respecting their independence means allowing them to make decisions about their lives. While offering assistance, it's essential to respect their choices, enabling them to maintain their dignity and self-reliance. Your respect for their autonomy enhances their confidence and self-worth.
8. Practice Patience and Compassion:
As time progresses, patience and compassion become invaluable gifts. Elderly individuals may face challenges that require understanding and empathy. By practicing patience, offering a listening ear, and showing genuine compassion, you acknowledge their struggles and strengthen the bond of respect between you.
Incorporating these practices, such as regular calls, warm visits, and heartfelt emails, into our interactions with elders fosters deep connections and mutual respect. By honoring traditions of respect while embracing modern forms of communication, we bridge generational gaps and create a society where every individual, regardless of age, feels cherished, valued, and respected. Let these gestures serve as a reminder of the enduring importance of personal connections in the digital age, enriching our lives and the lives of our seniors.